How Did MSB Docs Become a Lifesaver for Real Estate Business
Real Estate is dynamically growing at high speed in this business world. With this, the competition is getting tough each passing day. Since closing real estate deals require a lot of paperwork to be done on time, any missed deadline leaves the real estate agents behind the competition.
In such a competitive scenario, MSB Docs brings in a smart document solution that serves as a lifesaver for real estate businesses. The solution is entirely developed for its users to get out of the cumbersome paper-based processes. Switching from paper-based to paperless processes in real estate business is highly required to keep up with the competitors. Here's how MSB Docs made it easier: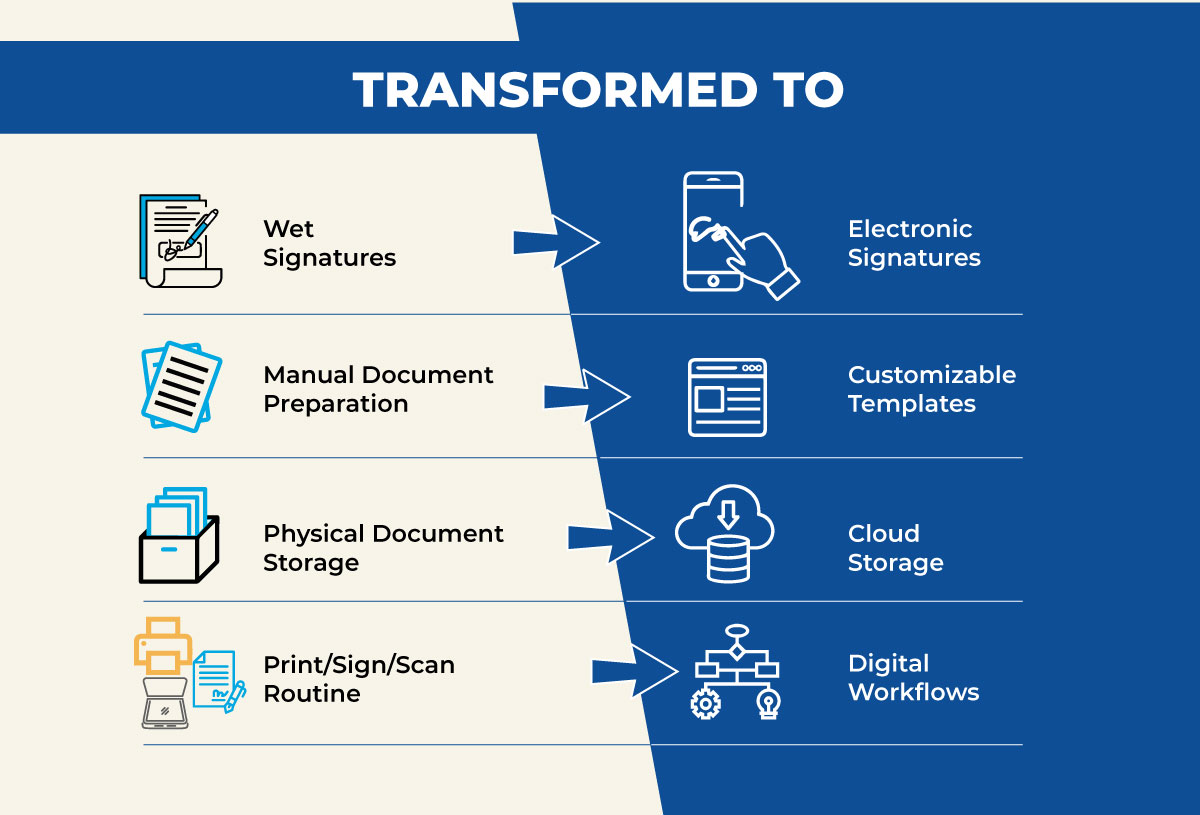 This transformation results in increased speed, reliability, and excellent customer service that serve as pillars to seal the deal. In addition to this, the usage of smart document solution offers various advantages to the real-estate businesses.
Continue reading to know about the benefits MSB Docs smart document solution holds for real estate agents:
1. Mobility:
This is one of the greatest perks of going digital using MSB Docs smart document solution. As real estate agents, when given the convenience of handling document signing and transactions through any mobile phone, tablet, or laptop, the need to be in an office is eliminated. This way, they can meet more people to expand their existing client-tale and send time-sensitive, essential documents to the clients and partners from anywhere anytime.
2. Efficiency and accuracy:
Completing and signing the documents manually are prone to errors. Time spent in handling errors and recreating these documents can be channeled elsewhere for maximizing real estate performance. So, MSB Docs lets its users manage documentation electronically and ensures that a document is not submitted unless it's 100 percent complete. These omit the need for duplicating and revising half-filled and wrongly filed documents.
Continue reading to know about the benefits MSB Docs smart document solution holds for real estate agents:
3. Cost-saving:
The paper, ink, and shipping costs (including envelopes and postage) can be utilized in other productive way by going digital with MSB Docs as cloud computing and technology eliminates its need. In addition to this, when real estate agents give this leverage to their clients, leaves a lasting impression on them as they feel the cost-effectiveness in delivering required documents.
4. Enhanced Security:
Since the real estate documents are very sensitive, they need to be protected from cybercrimes and hackers. Team MSB Docs understands this need and offers the utmost security to its users. Each document transaction is validated to ensure integrity and authenticity. This solves the problem of impersonation and tempering of property documents. Hence, enhancing security at its best!
5. Faster turnaround:
Missed deadline means missing the opportunity in the real estate business. It's better to ditch the traditional way of sending a document to your clients so that they can print, sign, scan, and send them back again, offer them electronic signatures with MSB Docs instead. This allows them to sign the documents electronically within seconds using any device in hand. Signing electronically seals the deal quickly, i.e., accelerates the turnaround time.
Conclusion
Switching to a smart document solution will revolutionize your real estate business. MSB Docs not only holds benefits for real estate agents but their clients too. So, if you want to increase your clientele, then book a demo now to get hold of the solution effectively.