3 Easy Steps to Get Your Sales Contract Signed in Minutes
Salespeople working with any small or large enterprises are spending most of their time in old-school or standard sales practices. In return, these practices bring in increased friction for leads that clog up the cashflow as well.
If you are still working with the same old school sales practices, then it's time to empower your sales department. That is essential if you genuinely want to sustain your customers. In this blog post, we will walk you through the process offered by MSB Docs to get your sales contract signed in minutes.
MSB Docs makes it easy to complete, sign, and store sales contracts online. Yes, online! Now you must be thinking, is it legal to perform the process of sales contract online?
Absolutely yes, according to the E-SIGN Act, documents signed and sent online have the same legal protections as those done manually using pen and paper. The only one thing you should keep in mind is that you must choose an eSignature and digital document management tool that offers robust legal and secured features. MSB Docs offers a smart document solution that is both legal and secure. All the documents that are signed via MSB are legally enforceable under IT Act 2000 (India), ESIGN Act (USA), eIDAS (EU), FIPS 140-2. You can grab more details about it by getting in touch with our team.
Now if that you are sure about the legality and security of signing sales contracts online, let's move ahead with the step by step process used by MSB Docs.
Step 1: Upload your sales contract to MSB Docs
To begin with, you must first have your sales contract file as a softcopy. You can use a simple sales contract templates that are available online, but it is highly recommended that you must have any contract drafted or at least reviewed by a professional. Then, log in to the MSB Docs platform and upload that sales contract to MSB Docs.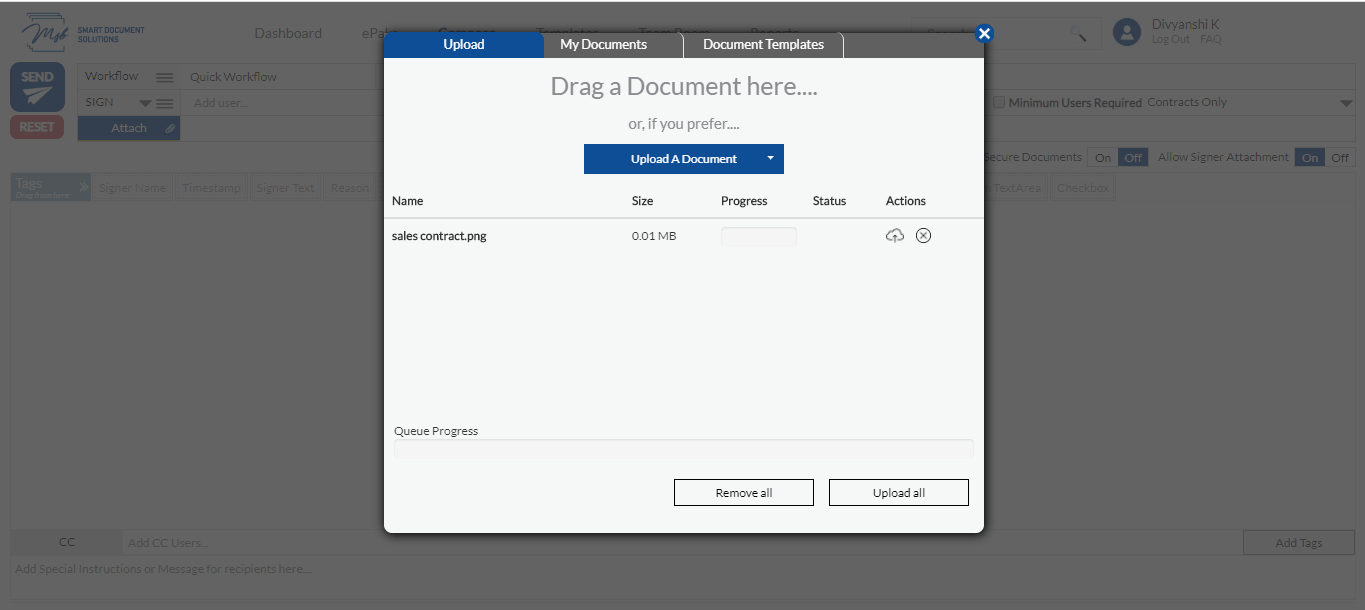 Step 3: Define the workflow and send
Just like while sending the email, you add the email ID's of the concerned group of people. Here you can also add the email IDs of those you want to take actions on the sales contract.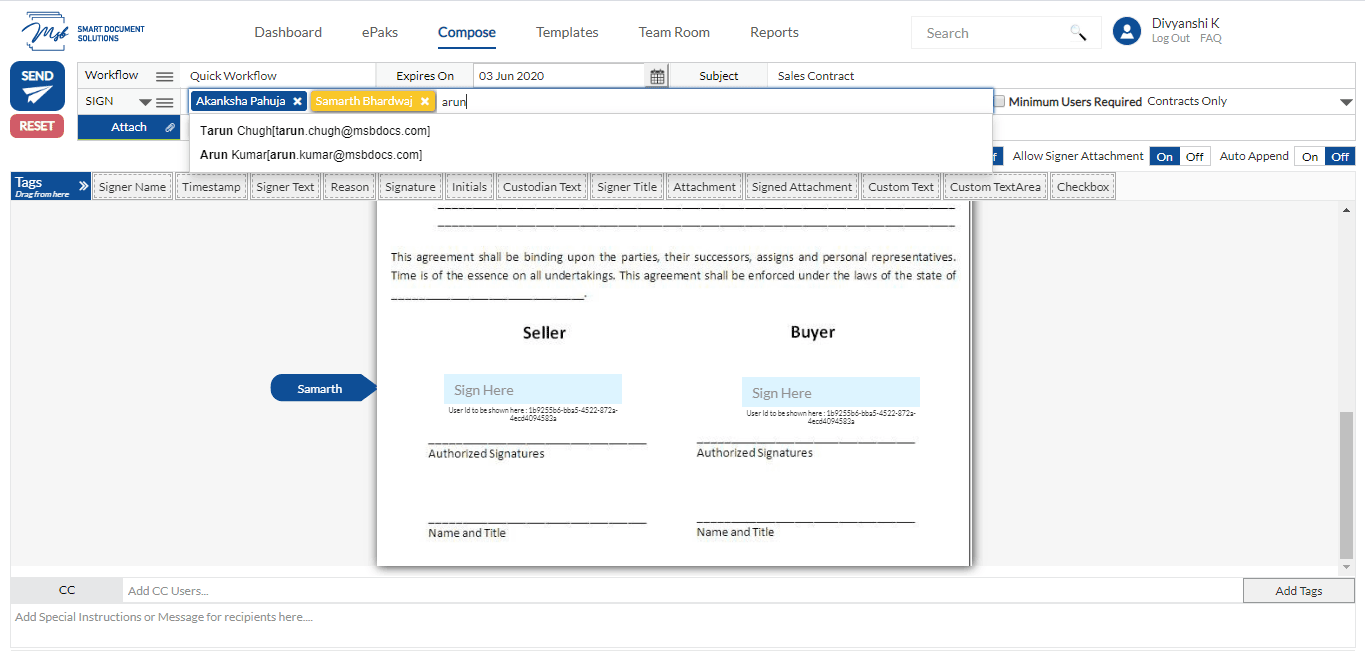 Once the sales contract is sent by you, MSB Docs will automatically prompts the users to take actions such as sign or review the document. Your customers can sign the document by taking any of the following options:
Draw the signature using your finger or a stylus on the screen
Type in the signature and customize from a vast selection of font
Take a picture of a signature and upload it.
Sales contract is just an example that we have showcased in this blog post, you can do a lot more in MSB Docs platform to streamline your business processes. To explore more, book your demo now!