The Company
Founded in 1849 and headquartered in New York, Pfizer is one of the world's leading biopharmaceutical companies engaged in the discovery, development, manufacture, marketing, sales and distribution of biopharmaceutical products. The company has a vast portfolio of medicines and vaccines, which are known in the worldwide market for preventing and curing multifarious diseases effectively. As pioneers of innovation for over 170 years, the company is committed to using cutting-edge technologies and procedures to accelerate the development of new therapies and treatments, with an aim to redefine healthcare.
Business Challenge
As a global pharmaceutical conglomerate, Pfizer conducts extensive documentation for a wide variety of processes, including clinical trials, drug discovery, quality assurance and control, risk assessment and many more.
Traditionally, before integrating with the MSB platform, the company used to follow a pen-and-paper approach to fulfil all its documentation requirements, wherein all the experimental data used to be recorded in paper lab notebooks. A single drug discovery project generated piles of documents, that used to be manually signed, compiled and stored as a proof of discovery and for patent protection reasons. This manual, cumbersome process had taken a toll on the company's operational efficiency, as the following challenges surfaced:
High Turnaround Time

Getting the paper documents of an experiment signed and witnessed involved coordination between multiple stakeholders and continuous repetition of the print-sign-scan-fax cycle. This severely impacted the turnaround time and scientists had to wait for a few days before actually processing their experiments. As a result, the drug development process was delayed, which in turn deferred the delivery of treatments into the market.

High Costs

The company incurred mammoth expenditure on printing, scanning, faxing, couriering and maintaining documents. The cost of resources deployed to conduct these mundane tasks was also a significant, unnecessary expense, and the pharmaceutical giant wanted to do away with these profit-eating costs.

Low Productivity

The lab personnel spent most of their precious hours in conducting the routine paper work, which left them exhausted and thereby took a toll on their productivity levels.

Compliance Issues

The delay caused by paper processing led to various compliance issues.
Pfizer was actively looking for a scalable solution which could efficiently address the above challenges & facilitate seamless information sharing throughout the organisation.
eSignature solution that works exactly how you need it
MSB Docs enables businesses of all kinds to adapt seamless, error-free workflows.
The Solution
As one of the leading eSignature solutions providers, MSB Docs was chosen by Pfizer to streamline its growing documentation requirements and to improve its signing and approval process. A seamless integration of Pfizer's Chemistry Electronic Notebooks (CeN) was done with MSB's electronic Signatures in the following manner:
As the drug experiment gets conducted, the chemist directly keys in the experiment data into Chemistry Electronic Notebooks (CeN), assigns a witness and proceeds to enter his/her credentials using MSB's electronic signatures.
As the chemist applies his/ her electronic signatures, MSB automatically sends a Signature Request email to the witness for immediate review and signing of the experiment document, that could be done simply with the click of a button.
Once the witness applies signatures, MSB sends the fully executed documents to Records Management for archival.
Thus, all the time-consuming, paper-based processes at Pfizer were conveniently automated and converted into simple, digital signing processes.
Value Delivered to Pfizer
The integration with MSB Docs has proved to be immensely valuable for the pharma leader. Besides generating significant cost savings, the team at Pfizer is now able to work yet more efficiently, thus creating and delivering breakthrough therapies to people in a timely manner. Precisely, MSB Docs has helped Pfizer in realizing the following benefits:
Users at Pfizer are now able to sign and access their experiments conveniently. All other documents can now be created, collaborated, managed and distributed securely, all through a single unified system.
The process is non-intrusive and easily fits the way chemists conduct their day-to-day work.
The use of eSignatures has transformed the management of lab notebooks, where each page is required to be carefully signed and witnessed.
The lab personnel at Pfizer now spends less time on managing the paper and more time conducting experiments in the lab, which has led to enhanced productivity and improved output.
The process of signing and witnessing has become faster and more traceable, which has in turn led to greater compliance with internal policies.
As experiments are now signed, dated and time-stamped instantly at completion, it has increased the long-term patent protection.
MSB's robust and detailed audit trail provides further evidence for audits and disputes.
The Real ROI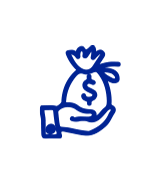 85%
Enhanced Savings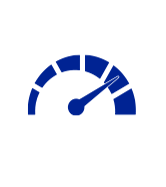 90%
Increased speed, quality & agility of the drug development process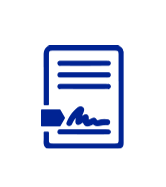 95%
Increased efficiency in documentation, signing procedures and records management