Return to Knowledge Panel
Users can use the new Initial+Timestamp+UUID Tag
A new composite tag has been created which will be a combination of 3 tags: Initial+Timestamp+UUID that will be applicable for 21 CFR and contracts only Policy.
Contracts Only
User will be following the regular procedure to compose epak using contracts only policy and will see new composite tag as shown below.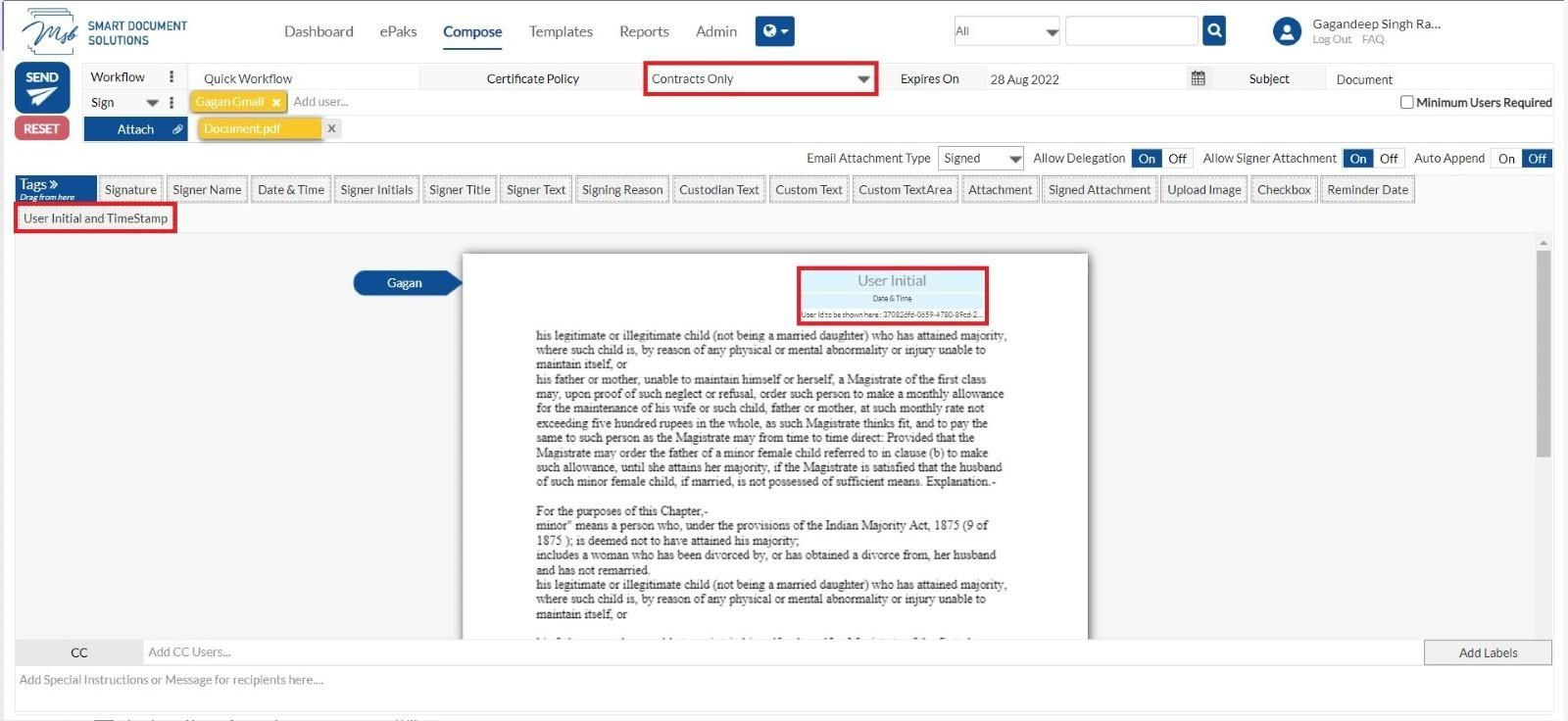 21 CFR
Choose the Electronic signature policy and user will get composite tag choice.